# Explore Montréal - Sponsored by Caktus Group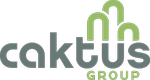 PyCon 2015 is in the center of an exciting city full of
great food
, culture, and history. It would be a shame to not check it out while you're in town! In addition to the conference's five tracks of talks, there will be a **sixth track** – an opportunity for you to explore Montréal. **These events are open to all PyCon attendees and those traveling with them to PyCon.**
| What | When |
| --- | --- |
| Guided Tour of Old Montréal | Friday April 10h, 10:30am - 1pm |
| Guided Tour of Plateau Mont-Royal | Saturday April 11th, 10:30am - 1pm |
| Your own discovery of Montreal using Duckling | Sunday April 12th, 10:30am - 1pm |
For all tours, Please come at the registration desk at 10:15am, the guides will wait for you until 10:30
Note:
Meet by the PyCon registration desk near the
Duckling
sign at 10:30am each day. We'll head out from there.
### Guided Tour of Old Montréal (Friday) The conference venue is adjacent to
Old Montréal
, the historical part of the city. This tour will take you through narrow cobblestone streets lined with buildings that date as far back as the 1600s. We'll pass by many souvenir shops, galleries, and restaurants, as well as take in some of Montreal's landmarks. Since we're not too far from the conference centre, grabbing lunch at one of the restaurants along Rue St-Paul before heading back is a tasty possibility! *You'll be responsible for paying for your own lunch.*
### Guided Tour of Plateau Mont-Royal (Saturday) One of the most well known neighbourhoods of Montreal, the
Plateau Mont-Royal
is characterized by brightly coloured houses, cafés, book shops, and a laissez-faire attitude. It's the location of some famous attractions on Saint Laurent Boulevard, including Schwartz's Deli (famous for its Montreal smoked meat), and a weekend street fair during the summer that sees extremely crowded streets. In 1997, Utne Reader rated it one of the 15 "hippest" neighbourhoods in North America.
Note:
This tour will required 2 metro tickets ($6.00). If you can, please buy them before the tour to avoid line ups.
### Duckling Outings Within a 10 minute walk, a world of choice awaits you. To find out where others are going and to join them, use
Duckling
, brought to you by
Caktus Group
.


### Happy Exploring!
------------------------------ [1]: http://www.caktusgroup.com/ [2]: http://www.python.org/psf/