Speaker
Information
Speaker Profile
Ryan Kelly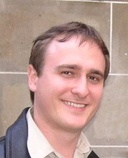 Ryan is a software developer based in Melbourne, Australia. He has been programming in Python for eight years and despite frequent sojourns into other languages, he has always returned to Python for its unique combination of expressiveness, readability and strong sense of community.
For the last three years Ryan was one half of a small cloud-storage startup, building a desktop client and server-side stack all written in Python. Until, of course, the money ran out. The client software is now being transformed slowly into an open-source project.
He currently works as a contractor with the Mozilla Services team.
Presentations
March 11th 1:30 p.m. – 2:10 p.m.