Speaker
Information
Speaker Profile
Akkana Peck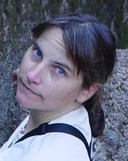 Akkana Peck is a programmer and writer who has been involved with the open source community for over two decades, contributing code to Mozilla/Firefox, GIMP and a variety of other projects. She's also involved in education and advocacy groups and is one of the "Tres Chix" coordinators for LinuxChix, where she ran a popular online course in Beginning Python last year.
Akkana is a regular speaker at open source conferences, is the author of Beginning GIMP: From Novice to Professional, and has written an assortment of tutorials for Linux Planet and other sites, including her own website, (http://shallowsky.com).
Presentations
March 11th noon – 12:30 p.m.