Speaker
Information
Speaker Profile
Allen Downey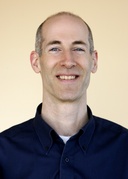 Allen Downey is a Professor of Computer Science at Olin College of Engineering. He has taught computer science at Wellesley College, Colby College and U.C. Berkeley. He has a Ph.D. in Computer Science from U.C. Berkeley and Master's and Bachelor's degrees from MIT.
He is the author of Think Stats, an introduction to probability and statistics for programmers (O'Reilly Media), Python for Software Design (Cambridge University Press), and How to Think Like a Computer Scientist, and other free books available from Green Tea Press.
Presentations
March 7th 9 a.m. – 12:20 p.m.